Want to build or update your Report Reading Team and increase the amount of people who have access to your reports? Keep reading!
STEP 1: Log in to https://www.weeklypossip.com/login and click dashboards.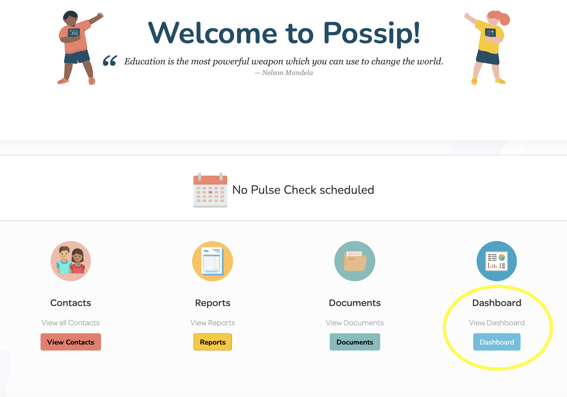 STEP 2: Click on the "Account Dashboard" and scroll to the admin section.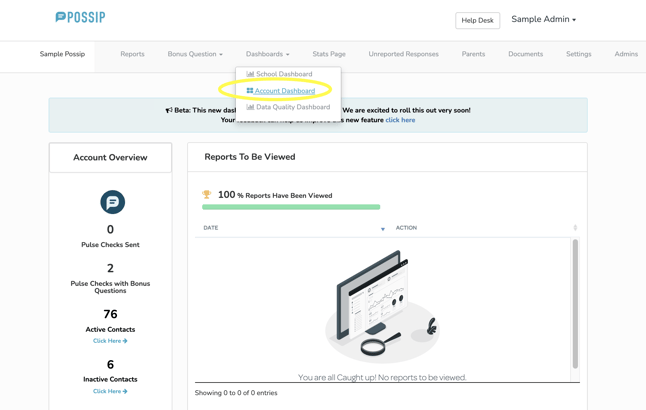 STEP 3: Add an admin by clicking the "add admin" button in the top right corner of this section. You can also easily delete an admin by clicking the red trash bin icon by their name.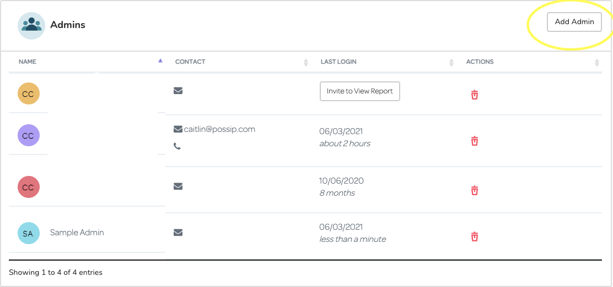 Conversely, add an admin by clicking directly to the same form here.
If you'd like to add multiple admin, comma separate their names on the form.
Note: You may also use this template and email support@possip.com, if helpful.
Possip will send the admin login information within 48 hours. Please give your admins a notice so they know who Possip is and why we're reaching out with login credentials!