How to Review or Add Admins to Your Possip District
Follow these steps to review your admins (district/school) who access Possip, and take these steps to update them.
Reviewing Admins
STEP 1: Log in to https://www.weeklypossip.com/.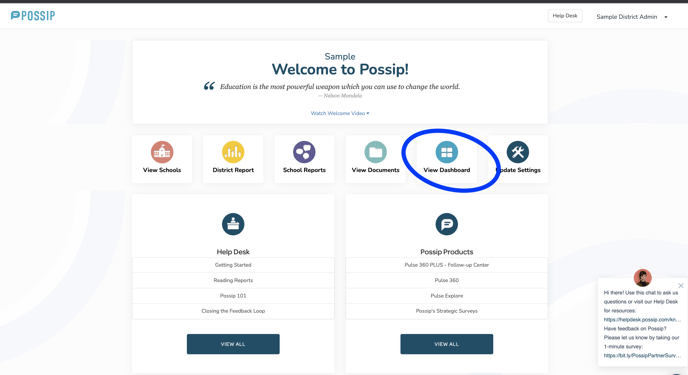 STEP 2: Select "School Admin Logins."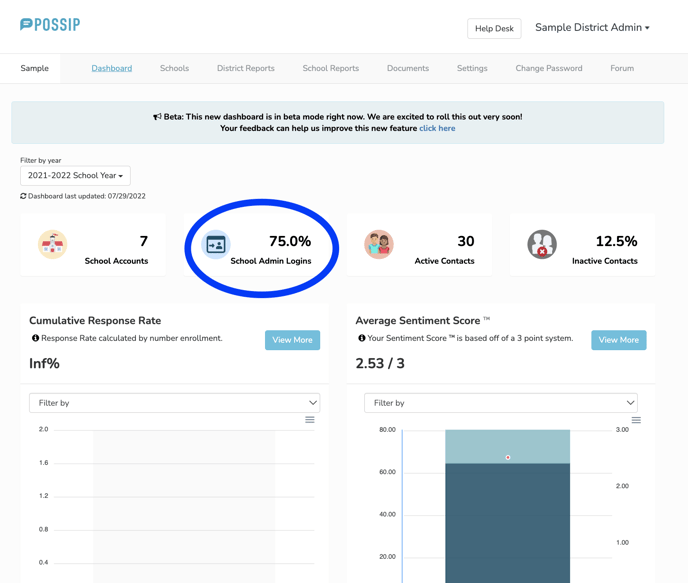 STEP 3: Click "School Admin" to review a list.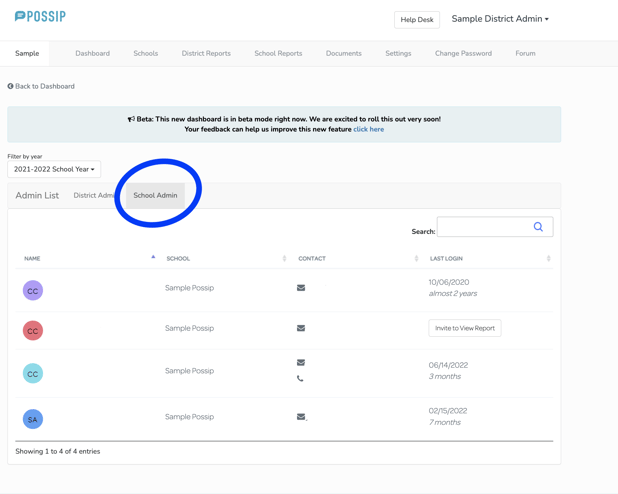 Adding Admins
If there's anyone who currently has access to Possip who should be removed, let us know. Want to add admins to your Possip? Fill out this template and email us at support@possip.com to let us know who should have access this year.
If you have any questions about this process, please send us an email or use our chat!