Build your BQ Bank and schedule Bonus Questions™ in advance.
The Possip Bonus Question™ (BQ™) is an optional, customizable question you can ask in a Pulse Check. It's a powerful tool to leverage when you have high priority questions or need to quickly share links and invitations with families or staff.
You can add Bonus Questions™ (BQs™) to Possip in your BQ™ Bank at any time, and schedule them for a later date or add them as ideas.
This feature is available for school admin. District admin, please email us at support@possip.com to schedule districtwide BQs™.
Learn more about writing Bonus Questions™ here. Want ideas for BQs™? Check out these articles!
Here are step-by-step instructions on how to add a Bonus Question™ to your BQ™ Bank as a school admin.
STEP 1: Log in to https://www.weeklypossip.com/login.
STEP 2: Click on "Schedule BQ™."
STEP 3: Select "Create a New BQ™."
STEP 4: Input your Bonus Question™ and click "save."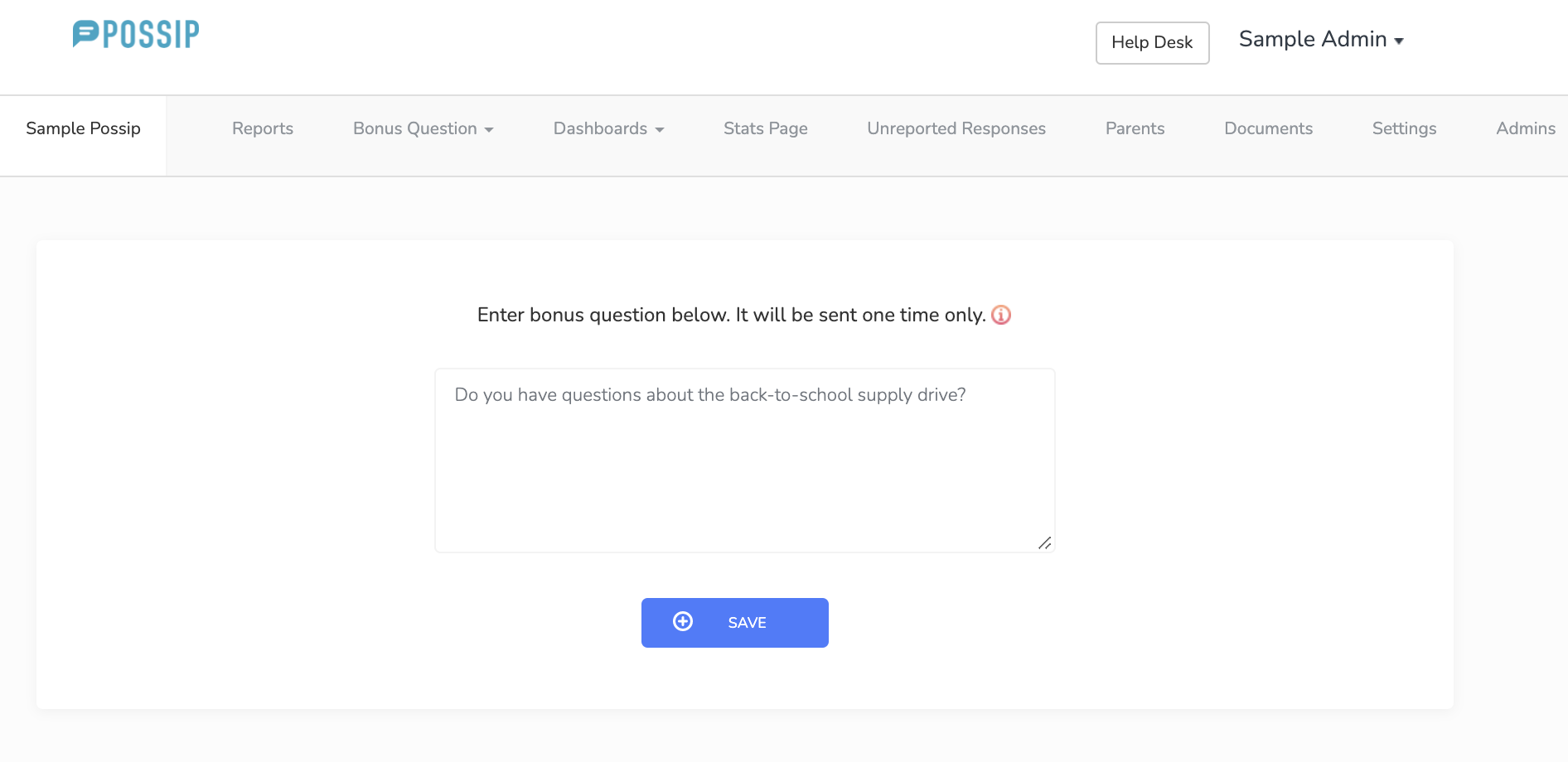 STEP 5: If you would like to assign your Bonus Question to your next Pulse Check select "Next Pulse Check." You can also assign it to a "Future Pulse Check" by toggling over the button and selecting a date. You can select multiple dates to assign a BQ to more than one Pulse Check.

Finished! Your BQ is scheduled. You can look at BQs scheduled for your upcoming Pulse Checks by clicking on "Bonus Question Schedule." Possip will be notified that you have added a Bonus Question.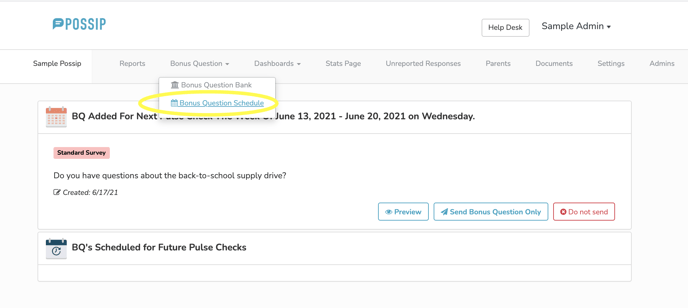 Not sure when you want your BQ to send? No worries! You can add a BQ any time and click "save" to simply build your "BQ Bank." You can assign it to a Pulse Check at a later time.
Need additional support? Email us at support@possip.com.