How to Monitor Response Rates
As a school or district administrator, you can see how many new family members are sharing comments on Possip Pulse Checks™.
STEP 1: Log in to https://www.weeklypossip.com/login
STEP 2: Click on the "View Schools" and then look up the school you are curious about.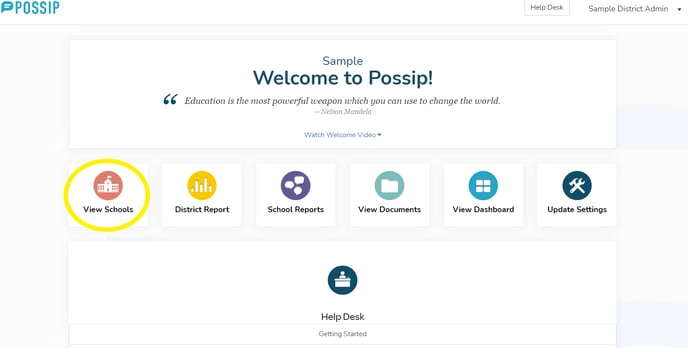 STEP 3: Click on the school you want to look at and then click on their school dashboard.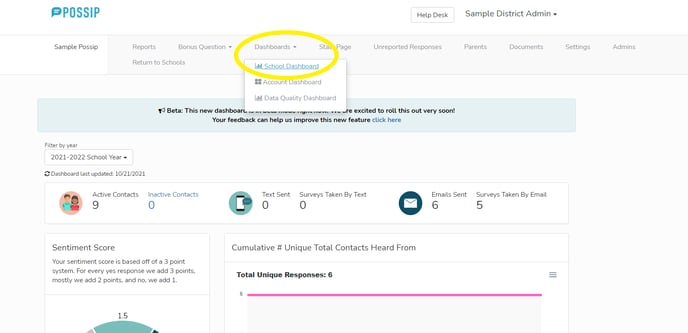 STEP 4: Click on the graph and see the total responses and new voices for each Pulse Check™ date. Also, notice the pink line that shows the cumulative responses and the upward trajectory of new voices.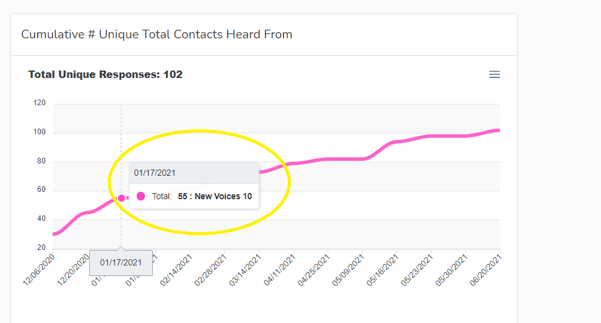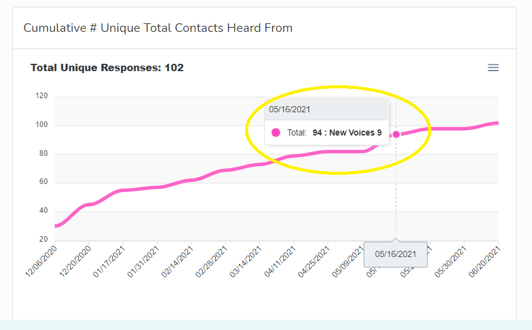 Have a question or looking for other ways to engage your admins? Contact us at support@possip.com.