Finding Your District Bonus Question™ Analysis
If you sent a Bonus Question™, check your District Pulse Check™ Report for a summary of results from each school in your district or network.
STEP 1: Log in to https://www.weeklypossip.com/.
STEP 2: On the home page, select "District Report."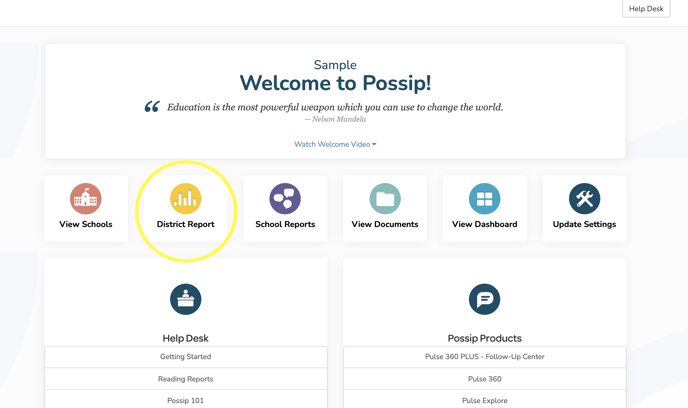 STEP 3: In the District Report, click on "View All Topics" under "Priority Topics."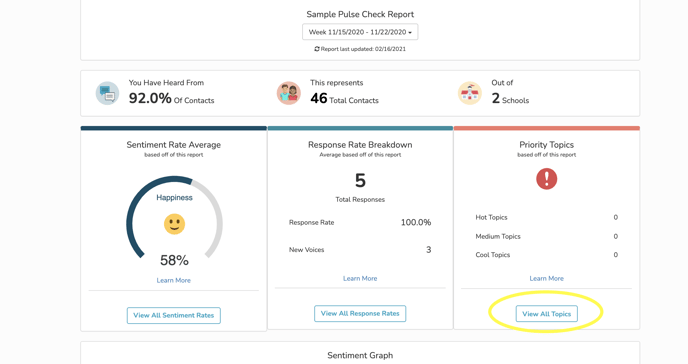 STEP 4: Click on the Bonus Question™ Analysis tab. Click the arrows to toggle between the sections to see a summary of BQ™ responses from each school.