In this dedicated section of recommendations and trends, you'll get helpful resources and context on why Possip has identified a topic as a trend.
The Trends & Recommendations section helps you
better understand:
trends in your report, including insight into nationwide trends

noteworthy comments

and recommendations for next steps, or resources for resolution
Overtime, you can learn the number of respondents that contributed to Trends and Recommendations to better the school.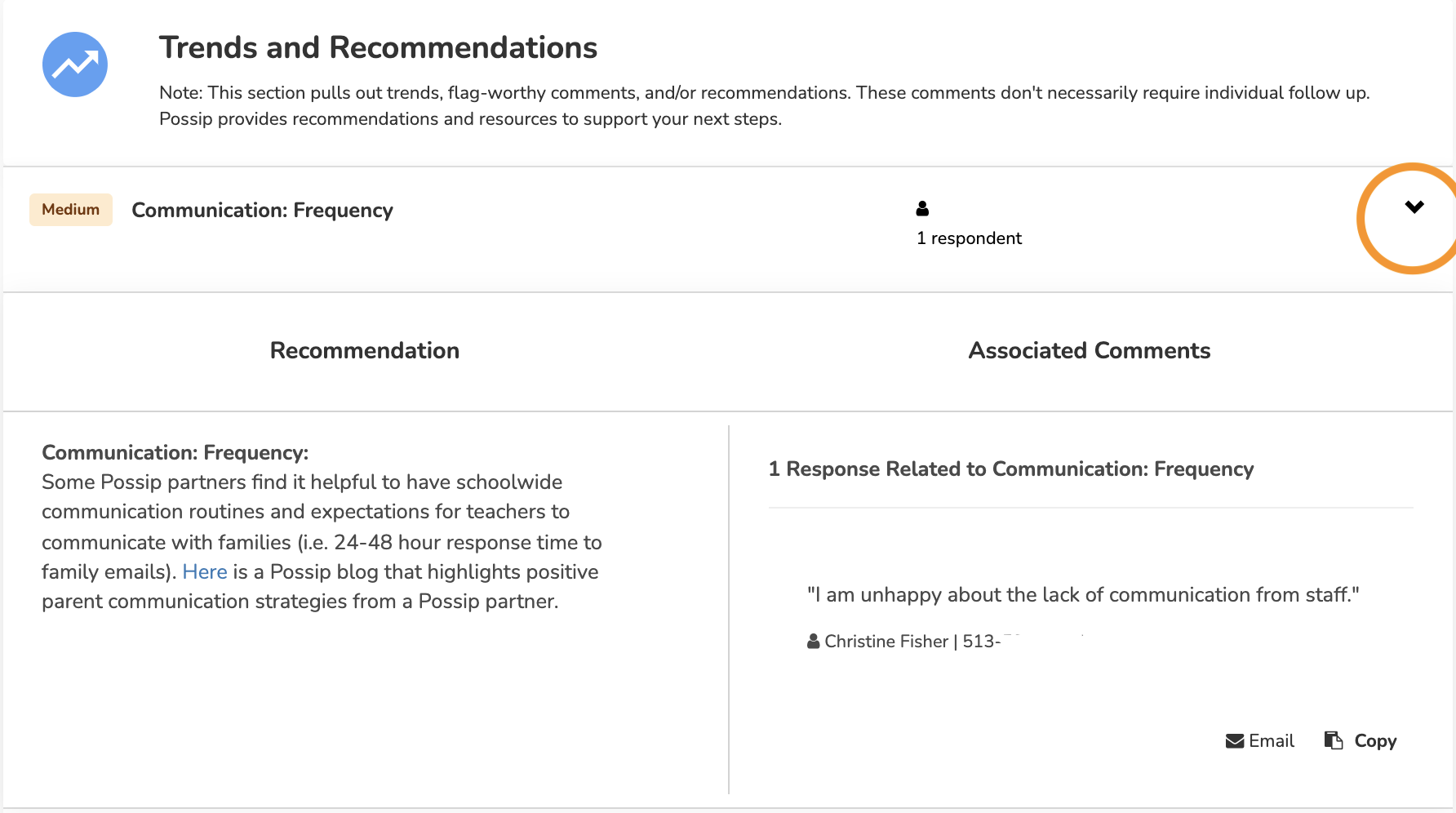 You can click the down arrow by a comment to expand it. There, you will see any notes from the Possip team with recommendations for next steps.
These comments don't necessarily require individual follow up. To share the comment out easily, click the "email" or "copy" button to populate an email with the comment or copy it to your clipboard.
Check out your latest report!
STEP 1: Log in to Possip https://www.weeklypossip.com/.
STEP 2: Click "View Reports."
STEP 3: Select the Report you'd like to view, and scroll down to the Follow-up Section.
Note: Anything recommended for follow up, will appear in the Follow-Up Section of the report.